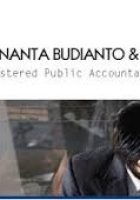 Pemilik bisnis ini?
Hananta Budianto & Rekan, Registered Public Accountants was established in 1987 under the name KAP Hananta Budianto & Rekan.
With a particular focus on Audit & Assurance and Business Advisory Services, the firm has risen to become a prominent Public Accounting Firm in Java. Moreover, with the establishment of branch offices in Semarang and Surabaya, the firm is now more readily able to accommodate our multinational and high net worth clients.
In our goal to establish a "one stop service", Hananta Budianto & Rekan is supported by a highly talented team of trained experts from a wide variety of academic backgrounds. All our staff hold the appropriate legal licenses for the services we provide.
We have built an excellent reputation by offering our clients personalized services that go beyond traditional accounting practices.
Our Team
Our team consists of professionals with abilities in a wide variety of business fields, supported by both formal and non-formal educational backgrounds in all major sciences, earned either domestically or overseas. We hold Legal License Certifications for the services we provide.
Our Networking
In order to support and further high quality services to our clients, we have established cooperative professional relationships with both Indonesian and international firms. These relationships allow us to provide our clients with the very best advice and services available in both domestic and international markets.
The following are just a small range of the services Hananta Budianto & Rekan provides for business institutions, non-profit organisations (including non-governmental organisations, or NGOs), corporations and private companies:
Audit and Assurance
« General audit of financial statement
« Internal audit
« Special audit / investigation by applying agreed-upon procedures of financial statements.
« Due diligence.
« Attestation
« Examination of forecast and other prospective
« Financial information
Corporate Finance
« Merger and Acquisition
« Liquidation
« Restructuring
« Business Planning
« Re-organization
« Business Valuation
« Feasibility Study
Business Risk Management
Taxation
« Tax Planning
« Tax Compliance
« Tax Review
« General Tax Advisory
Accounting Assistance
Management Consulting
« Quality Management System
« Accounting System
« Performance Management
« Investment Proposal
« Government Contract Consulting
« Job Evaluation
« Franchise Development
« HRD Management
Training
Others